You could save up to $500* on your car insurance in Ontario
It pays to switch your car insurance to belairdirect!
Getting a car insurance quote in Ontario
has never been easier
Call us today or apply online to get a quote and see how much you could save with belairdirect. It's quick, it's simple and it's absolutely free!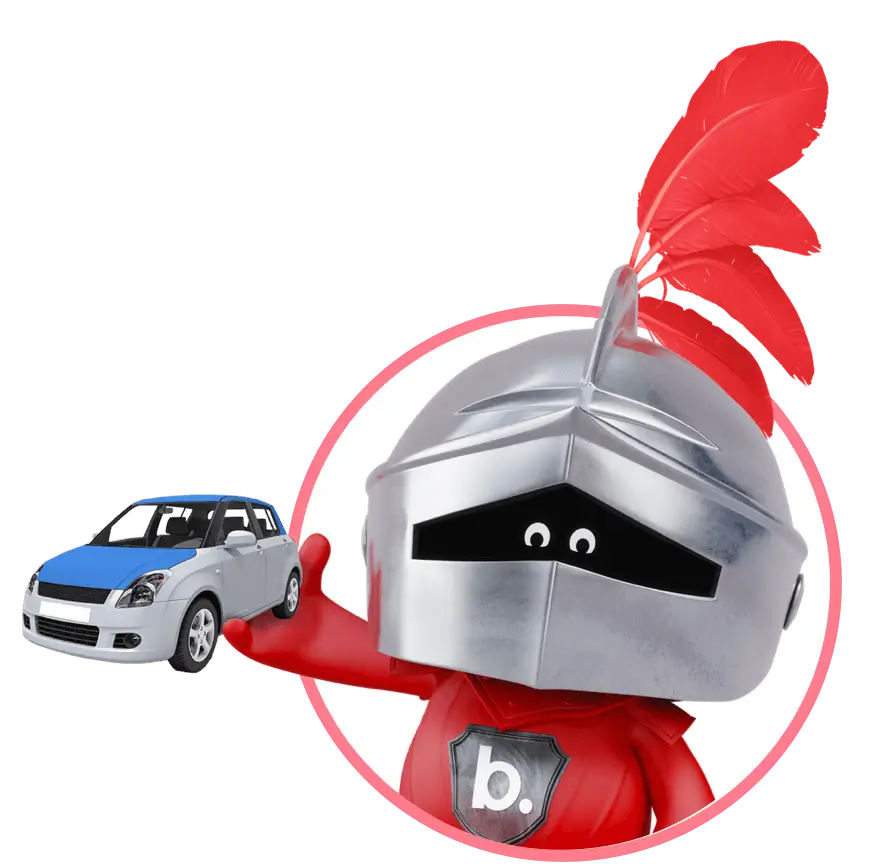 Your insurance pal for Ontario roads
Whether you're looking to stick to the basics or to level up your car insurance, you've come to the right place! On top of the mandatory car insurance coverages required to hit the road in Ontario, you can choose from our wide range of insurance options based on your car, lifestyle and budget.
Mandatory auto insurance coverages in Ontario
You are required by law to have Liability Coverage, Accident Benefits Coverage, Uninsured Motorist Coverage and Direct Compensation – Property Damage no matter what car you drive in Ontario.
Standard coverages in Ontario
Get additional protection for damage to your vehicle with these standard auto insurance coverage.
Optional coverages for Ontario drivers
Extend your auto insurance to match your driving style and your car with these optional add-ons.
Optional
Accident Forgiveness
Prevents the price of your insurance from going up as a direct result of your first at-fault accident.
Optional
belairdirect roadside assistance®
Provides 4 emergency services per membership year when you run into trouble on the road.
It covers:
towing (within 50 km from the breakdown location)
spare tire installation
locksmith services
gas delivery (up to 10 L)
removal of your car from a ditch
battery boost
Available in Canada and the United States only
Optional
Autocomfort®
Offers coverage options to expand your protection in case of an accident.
It covers
cost of a rental car after an accident involving your car
damage to a rented car
 
Available in Canada and the United States. Collision or upset and Comprehensive or Specified Perils, or All Perils coverages are required to be eligible for Autocomfort.
Optional
New car protection
Also known as Removing Depreciation Deduction (OPCF 43)
Removes the depreciation deduction from the value of the car when it's damaged or a total loss.
It covers:
financial compensation towards the cost of a car, without deducting depreciation
What to expect
when driving in Ontario
Busiest freeway in Canada
The 401 is not only the busiest freeway in Canada, but in North America! Over 500,000 vehicles pass through its busiest sections every day!
Safest roads
Ottawa has some of the safest roads in Canada, despite an increasing number of drivers each year. You can thank government initiatives and NGOs who have helped reduce the number of deaths and serious injuries on the road by 50% over the last 30 years.
Capital for auto insurance fraud
According to the Globe & Mail, Toronto and the GTA are the capital for auto insurance fraud. A recent investigation suggested that close to half of total repair expenses billed to insurance companies through body shops were exaggerated or completely fabricated. That adds up to hundreds of millions of dollars each year.
Adopt-a-Road program
Oakville has an Adopt-a-Road program that encourages residents to pick up litter alongside the road and keep it clean.
Georgian Bay Coastal Route
If you want to discover Northern Ontario's lakes, forests and natural scenery, take the Georgian Bay Coastal Route. You'll find over 2,000km of shoreline to discover.
Drive in Ontario
In order to drive in Ontario, you must be at least 16 years of age in order to get your learner's permit (G1) and have 12 months experience on the road to obtain your probationary license (G2). Once you have 1 year's experience, you can apply for your full licence (G).
New Drivers in Ontario
So you got your driver's license? Congratulations. Learning to drive is a big milestone in any young person's life.
Being a new driver means you'll need insurance coverage to protect yourself. Due to your lack of driving experience, your rates may be higher than an experienced driver. Statistically speaking, young people between the ages of 20 to 24 are more often involved in accidents resulting in injuries or fatalities.
When possible, consider applying as a secondary driver under a parent's insurance policy. This allows you to pay a much smaller premium while allowing you to build up your auto insurance history.
More questions about car insurance?